A Word from the President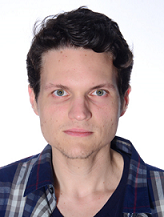 Dear ICOFOM Family,
The International Committee for Museology, since its creation in 1977, has been engaged with the production and circulation of knowledge on museology and museum theory, connecting people from different parts of the globe in an open platform for reflexive thinking and critical action. In the Annual Assembly of 5 September 2019, during the ICOM 25th General Conference in Kyoto, Japan, ICOFOM has elected its new board, including its Chair and Vice-Chair, and we are committed to continue working to make this platform for museology even more active and inclusive.
The international museum community today has become more diverse and multicultural than ever before. It involves museum professionals performing a variety of roles, scholars at universities committed to research and critical thinking, community members who develop museums and experiment museology in their own ways. The challenge to involve these different actors in the conception and theorization of a common base for museology has become a major necessity and a greater task to be accomplished. In this sense, ICOFOM is open to generating dialogue creating a common ground for the different viewpoints in museological knowledge and for museum studies.
As the new chairperson of this international committee, I'm eager to work with the members of these great communities to implement free circulation of opinions in a true democratic forum. We believe that critical thinking and an active attitude towards museology form part of the path towards changing museums to assume better roles in present time and to serve societies everywhere in a non-orthodox nor exclusive way.
ICOFOM should serve the interest of communities and specialists, working for the enrichment of museology and for a critical and decolonial consciousness that must guide any work with cultural heritage. For this reason, we welcome members and newcomers to work together in the development and improvement of this international and participatory platform that belongs to all and should be at the service of the people who make museums and museologies everywhere.
Yours sincerely,
Bruno Brulon Soares
ICOFOM Chair (2019-2022)