Words of welcome from ICOFOM Chair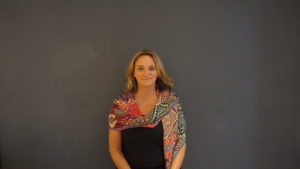 The 26th General Conference of ICOM held in Prague 2022 was a watershed moment for the NGO and our museology group ICOFOM. The new ICOM Museum Definition marks at once a pledge by museum professionals around the world towards diversity, sustainability and communities, and a reunion of thousands of hearts and minds towards organisational mission post-rupture. In tandem, the ICOM Strategic Plan (2022-28) has asserted that "By 2028, we will be a more transparent, agile, collaborative and democratic organisation, supporting our network to meet the demands of a rapidly changing world." These aspirations are ambitious and necessary over the coming years, and so we ask: what can be the role of museology within it?
Over the next three years, the ICOFOM Board is excited to prioritise grappling with key themes in the definition and Strategy through the lens of museology – notably diversity, climate change, digital futures, and decolonisation. Moreover, we will wholeheartedly continue our commitment to inclusivity in academic debate by prioritising community participation and the role of youth for museum futures. Drawing on our powerful academic and professional affiliations around the globe, these topics will be deliberated in various regions through conferences, meetings and publications. Learning from the recent developments in technology, we will also seek to make our academic fora as hybrid and open for participation as possible.
The theoretical bases of museology have been explored through the publications of ICOFOM since its creation in 1977 and made largely available on this website, notably the ISS journal and our monograph series. In this term, we will continue this trajectory in collaboration with our sub-committees ICOFOM ASPAC and ICOFOM LAC; several stimulating discussions on critical issues in museology are already being planned and will be advertised on our social media.
The ICOM General Conference to be held in Dubai in 2025 will see ICOFOM celebrate its 48th anniversary. It is my commitment as Chair during the next three years to ensure that we will have achieved our shared goals, and that the interlacing of plural voices will have been enabled through our increasingly inclusive platform for museology. To museology scholars of all career stages: we welcome your ideas and look forwards to learning about your research in theory and in praxis!
Professor Karen Brown
ICOFOM Chair 2022-2025