All news
April 18, 2023
English version of the Dictionary of Museology Publications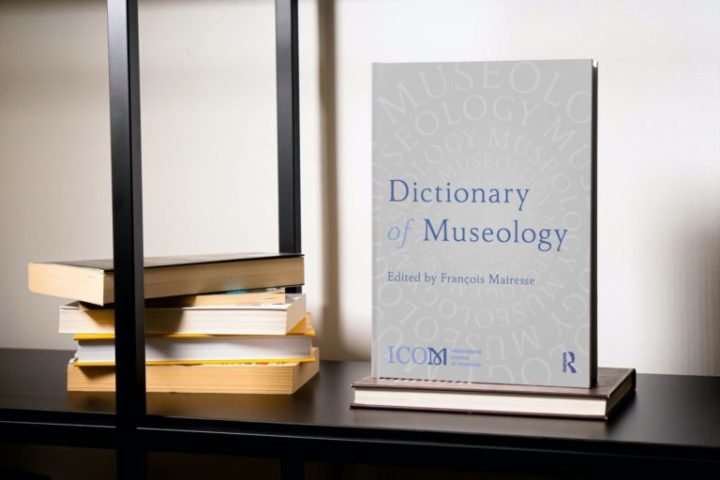 ICOFOM is delighted to share the release of the English version of the Dictionary of Museology, jointly published by Routledge Taylor & Francis Group and the International Council of Museums (ICOM).
The Dictionary of Museology includes over 1,000 terms relating to museology, co-edited by ICOFOMers François Mairesse, Yves Bergeron, Bruno Brulon Soares, Jesús Pedro Lorente, Eiji Mizushima, and Markus Walz. The dictionary presents articles by ICOFOM members: Bruno Nassim Aboudrar, Laishun An, Wan-Chen Chang, Jean Davallon, Bernard Deloche, André Desvallées, Jan Dolák, Dorota Folga Januszwska, Daniel Schmitt and Fabien Van Geert, among others.
This publication is designed to be accessible and useful for a wide range of individuals, including museum enthusiasts, professionals, researchers, and students. It provides valuable insights into the contemporary challenges facing museums. It serves as a reference for various aspects of museum studies, such as exhibition design, research methods, conservation and restoration practices, museum education and mediation, critical analysis of museums, and more. Regardless of your background or level of expertise, this publication offers valuable resources and guidance for anyone interested in the study or practice of museum work.
Preface by Alberto Garlandini
ICOM members are entitled to a 30% discount on their purchase. If you are interested, please contact the ICOM Publications Department: publications@icom.museum
You can also order via Routledge: https://www.routledge.com/ICOM-Dictionary-of-Museology/Mairesse/p/book/9781032072326.