All news
March 12, 2023
OBITUARY – CARLOS VÁZQUEZ Obituaries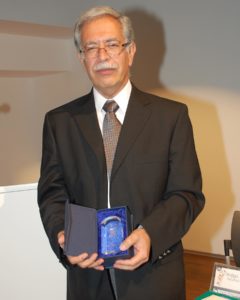 Doctor Carlos Vázquez Olvera, was born in Puebla (Mexico) on November 4, 1954. He was a Sociologist with a degree from the Universidad Autónoma Metropolitana and an Anthropologist with a Master's and Doctorate from the National School of Anthropology and History. Since 1976 he worked for the National Institute of Anthropology and History, being a Professor-Researcher at the National Coordination of Museums and Exhibitions, Deputy Director of traveling exhibitions, coordinator of the master's degree in Museology at the "Manuel del Castillo Negrete" National School of Conservation, Restoration and Museography and Director of the National Museum of Cultures.
In 1994 he obtained the INAH "Miguel Covarrubias" Award for the best museum research. In 2003, he achieved an honorable mention in the research category and recognition for the work carried out for 40 years at the INAH. On behalf of the Ministry of Public Education, he was awarded the "Maestro Rafael Ramírez" Medal awarded for 30 years of teaching services. Similarly, the ICOM Recognition in 2011.
He was treasurer of ICOM Mexico and a member of ICOFOM and ICOFOM LAC, where he supported the development and compilation of the text: "Latin American Museum Theory. Fundamental texts. Felipe Lacouture Fornelli", of whom he was his biographer and of the XXIX Meeting of ICOFOM LAC "The Decolonization of museology from Latin America and the Caribbean: Museums, miscegenation and myths of origin", carried out (online) at the National School of Conservation, Restoration and Museography "Manuel del Castillo Negrete" in 2021.
ICOFOM LAC expresses its condolences to his family, friends and the museum community.
Scarlet Galindo Monteagudo, March 10, 2023.
Image: Dr. Carlos Vázquez Olvera, receiving the ICOM Mexico 2011 recognition
Photography: Ivan Garcia